The GrospurtTM Product Line
GROSPURTTM products are now finally available in CANADA for farmers and growers to use to enhance many crops including; fruits, vegetables, flowers, cereal grains, golf turf, pasture grass, etc. Please see labels for complete list of crops.
• Grospurt's proprietary line of gibberellic products are made from the purest ingredients available and serve both conventional and organic farmers.
• We always have the end user in mind when formulating for maximum ease-of-use and crop yield.
• All products are CFIA-approved and tested rigorously to deliver the very best material to the end user.
• Our product labels encompass a wide range of crops, from fruit and vegetables to cereals, grasses and flowers.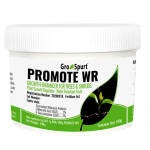 • Promotes growth of stem and branches
• Diligent use can increase the size, number of branches, and feathering of the tree or shrub in a short period of time.
• Recommended for growers and wholesalers.
• Contains 1g GA3, 1g 6BA/100g PROMOTE WR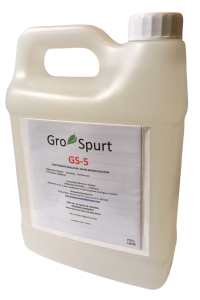 • Our flagship liquid formulation
• Easily dispersed in water to fully dissolve all material for maximum effect and consistency.
• Organically certified (OMRI and Ecocert)
• Contains 40g active GA3 per Litre (20% more than other available liquid formulations)
• Available in standard 1L bottles for easy handling and storage
• Also available in 4 and 20L containers or custom on request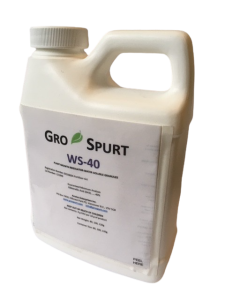 WS40 is a highly concentrated granular formulated plant growth hormone.
• Our general-purpose granular formulation
• High concentration at 40% w/w active GA3
• Perfect for high volume applications
• Convenient storage properties
• Organically certified (OMRI and Ecocert)
• Available in 250 and 850g easy pour containers
• Custom packaging available
Product is also available in 20% concentration (WS-20) in 320g containers.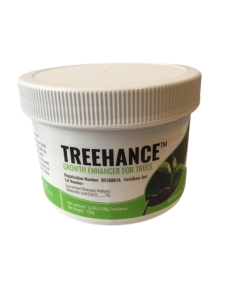 • A proprietary, water-resistant, stay-in-place and slow-release formulation
• Contains 1% w/w active GA3
• Designed to promote rapid growth in young trees, bushes and shrubs
• Organically certified (OMRI and Ecocert)
• Available in a standard 240g jar (500-1000 average applications)
• Custom packaging available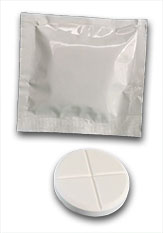 • Convenient tablet formulation
• Great for low volume applications
• Each tablet contains 1g active GA3
• Organically certified (OMRI and Ecocert)
• Available in 50, 100 and 500 tablet packages
• Custom packing available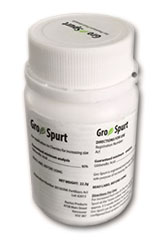 GROSPURTTM 90 is the highly concentrated, active ingredient in all of the GROSPURTTM products and has the highest guaranteed purity in the industry (greater than 90% purity).
It has been traditionally applied for many years on cherries to produce larger, brighter colored and firmer fruit.